At Campbell House we have a range of rooms available for your function, each designed in such a way that whether for business or pleasure, your meeting or event can be planned and run with ease. Rooms can be booked separately or conjointly, depending on your requirements.
Our function rooms ensure privacy and peaceful surroundings. The tranquillity and ambience of Campbell House leaves little evidence that one is actually in the heart of Johannesburg.
The Library
The Library offers guests a tangible feeling of the rich heritage of the building. The original wooden bookcase wraps the fireplace and double doors open onto the veranda to catch the summer air. The room seats 16 boardroom-style and is perfect for meetings and smaller groups.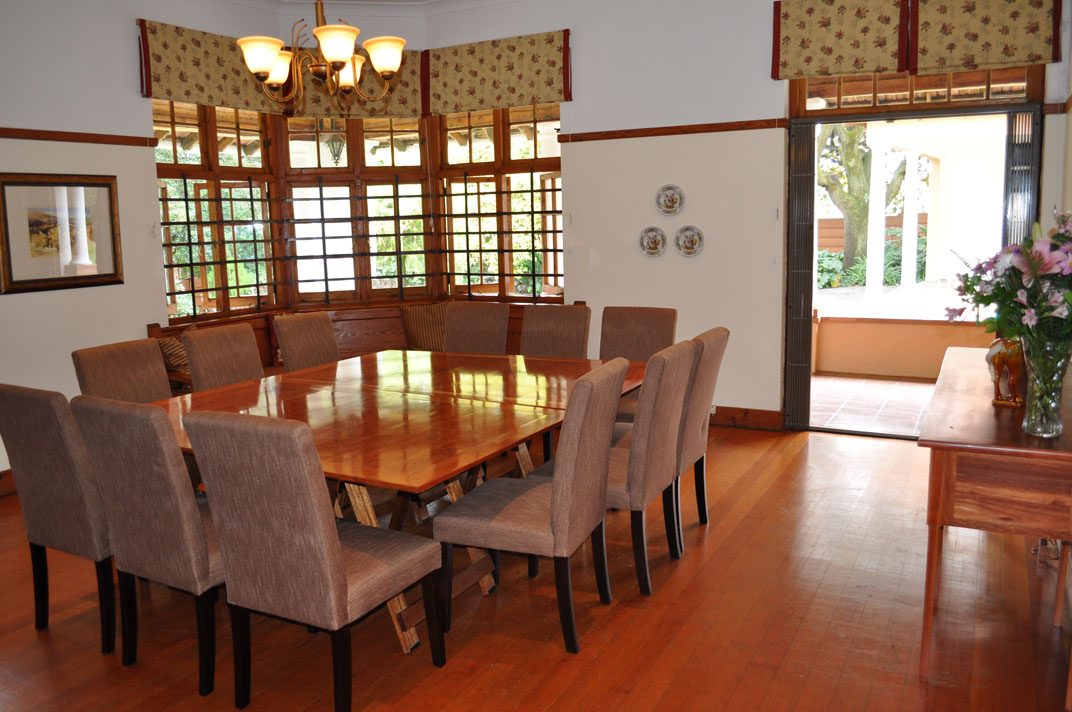 The Boardroom
With entrances from the interior or the veranda, The Boardroom seats 24 cinema-style, 24 - 30 banquet-style, and 16 around the boardroom table, perfect for your out-of-office business meetings.
The Conservatory
The Conservatory is our largest conference room and stands independent of the main house. The room is 60 sq m and seats 40 people classroom style, 38 pax U-shape and 70 pax cinema style.
The Blue Room
The Blue Room is the second largest of our rooms. Double French doors allow for plenty of natural light and open onto a private patio; airy and perfect for workshops or presentations of any sort. The room comfortably seats 45 cinema-style; 24 school-room or U-shape and 40 banquet-style.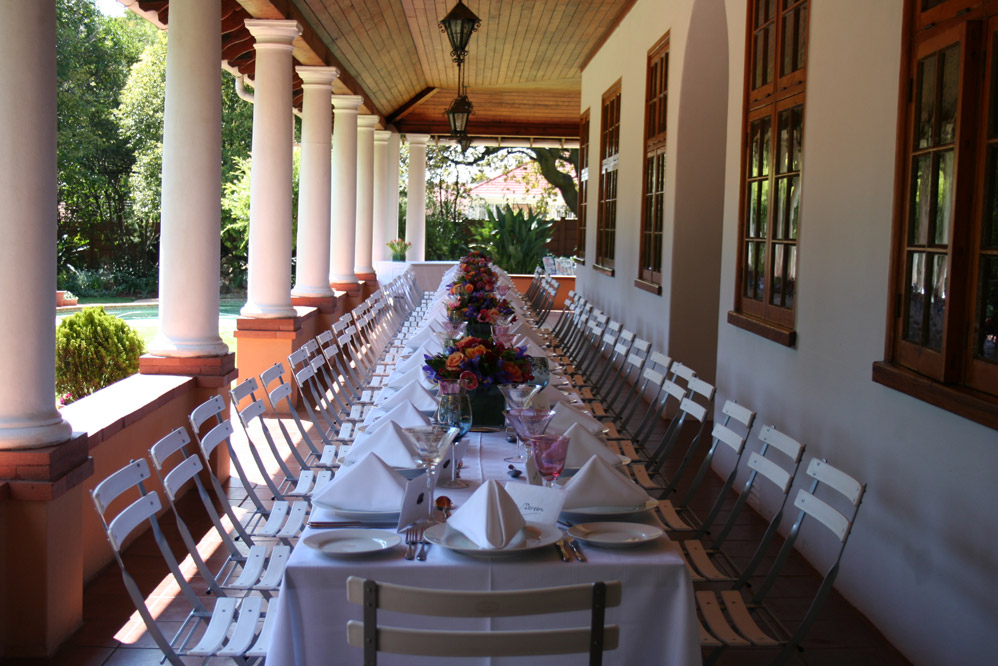 The Veranda
Overlooking the lush, tranquil gardens of Campbell House, one is instantly transported to a more peaceful time. Our pillared Veranda is the perfect place to host your party with seating for up to 50 guests or 100 people cocktail-style.